HEALTHCARE IN 2021
How UK consumers' attitudes have changed
Understanding the impact that COVID-19 has had on UK consumers' attitudes to healthcare & wellbeing services
Webinar: Thursday 25th March 2021, 10am
REGISTER TODAY
Unprecedented, it's probably the most over-used word of the year, but the COVID-19 pandemic really has brought about a very different way of living. Even with an end of the third lockdown in sight, levels of anxiety, stress and uncertainty are on the rise, at home and also in the workplace.
As a result, it's hardly surprising that health & wellbeing is top of mind for many of us. Our attitudes to health & wellbeing services and their access to them has changed significantly.
While face-to-face consultations have fallen significantly, we've seen a significant increase in telephone and online healthcare delivery mechanisms.
In our webinar on Thursday 25th March, our speakers, Lisa Holt, Zing Insights and Simon Marett, Ellerton Marketing, will cover the key findings from their recent research into attitudes to healthcare in 2021.
This session will help you understand how UK consumers are responding since COVID-19 and their changing attitudes to work, the NHS and health & wellbeing services
What you'll take away from this webinar
This webinar is free to attend.
Register today, take advantage and find out more about:
Who Should Attend?
The webinar has been designed for healthcare professionals and businesses in the health, pharmaceutical and wellbeing sector who provide private services and products to patients.
Job titles and functions include:
CEOs, COOs and Board level Directors
Founders, Owners and Directors of Healthcare SMEs
Directors of Strategy, Marketing and Business Development
Practice Managers
Sales, Marketing and Operations Professionals
Heads of Department and Managers of people
The webinar is also relevant for anyone with an interest in general health and wellbeing and would like to understand the impact that the COVID-19 pandemic has had on the UK population and their changing attitudes to the provision of healthcare services.
REGISTER TODAY
Lisa Holt,
Founder & Director,
Zing Insights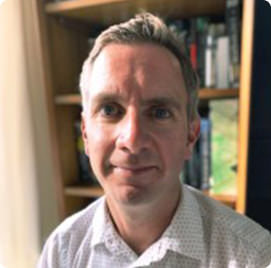 Simon Marett,
Founder & Director,
Ellerton Marketing
Complete your details below to register
About
Established in 2011, Zing Insights is a full-service market research agency specialising in measuring and evaluating customer experiences to help our clients improve, grow and become more profitable.
With more than 30 years' experience in delivering actionable customer insights across a variety of industries, our business has grown organically through both customer retention and recommendation.
About
Ellerton Marketing is a specialist consultancy dedicated to practitioners and businesses in the private health and wellbeing sector. From healthcare start-ups to established clinics, we help deliver expert, bespoke & flexible marketing services to drive sustainable business growth.